Dictation Software for Ob-Gyn
The Best Obstetrics and Gynecology Dictation Software
Keeping patient records, carrying out documentation, and taking notes are vital to the
success of both obstetrician and gynecologists and other practitioners. But these tasks are often time-consuming and overwhelming. Instead of juggling them, you can now spend more effort on treating women. Thanks to VoiceboxMD's Obstetrics and Gynecology Dictation Software.
This speech-to-text software is equipped with ob-gyn specific vocabulary modules so that you can spend more time with your patients and less time on gynecology charting.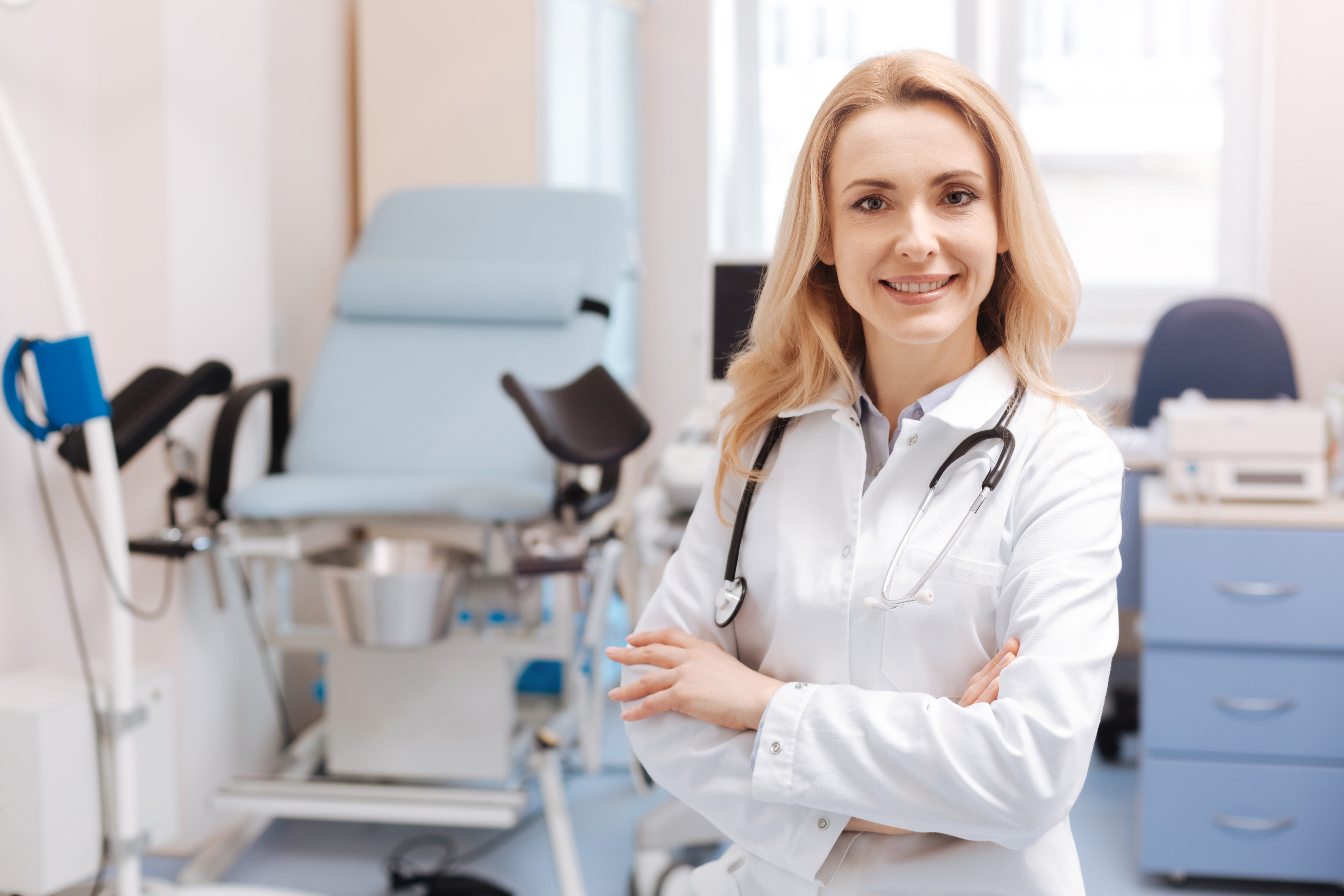 INSTANT SPEECH RECOGNITION
Use speech-to-text recognition technology right within the EHR. Display texts instantly on Word or in the patients' chart.
HANDS-FREE TRANSCRIPTION
Get access to accurate and quick speech-to-text transcription in real-time. Add punctuation marks and formatting to create documentation through dictation.
HIGH SECURITY
VocieboxMD is HIPAA compliant by employing secure encryption methods throughout the workflow.
SECURE DATA
Our internal medicine dictation software stores the translated text in the system locally and thus no data is uploaded or shared anywhere.
OB-GYN MEDICINE VOCABULARY
Use advanced medical vocabulary to understand all medical terms and cover almost all subspecialties of obstetrics and gynecology medicine.
WORKFLOW OPTIMIZATION
Optimize your workflow by instantly scanning documents, reviewing patient's profiles, automating data, and much more.
Made for all subspecialties of Ob-Gyn Medicine
Gynecologic Oncology
Female Pelvic Medicine
Reconstructive Surgery
Reproductive Endocrinology and Infertility
Maternal-Fetal Medicine
Critical Care Medicine
Complex Family Planning
Hospice and Palliative Medicine
ENHANCE THE CHARTING EXPERIENCE BY EMPLOYING SPEECH-TO-TEXT SOFTWARE BUILT SPECIFICALLY FOR OB-GYN MEDICINE CHARTING
Helping Obstetricians and Gynecologists with Charting
Most medical professionals, including gynecologists, undergo an array of challenges when they are treating their patients. Whether it's capturing details of their patients during their visits or creating a chart in the EMR, they have to take care of a plethora of tasks to diagnose the problem and prescribe the correct medicine.
With the Speech-to-Text Gynecology Software, you can now take notes on the go and insert transcribed documents into the EHR without breaking a sweat. You can now avoid manual dictation and optimize your workflow. On top of that, this software is universally-compatible with any device and microphone.
Fast clinical documentation.
Improve clinical documentation.
Dictate anywhere, anytime.
Save time, energy, and money.
Attend more patients.
Create obstetricians and gynecologists medicine transcriptions without facing any hassle through our speech dictation software
Try for free