Dictation Software for Internists
Dictation software for Internists
Work with adult patients on many common diseases, such as diabetes, obesity, or high blood pressure. Provide preventive medicine and care with faster documentation.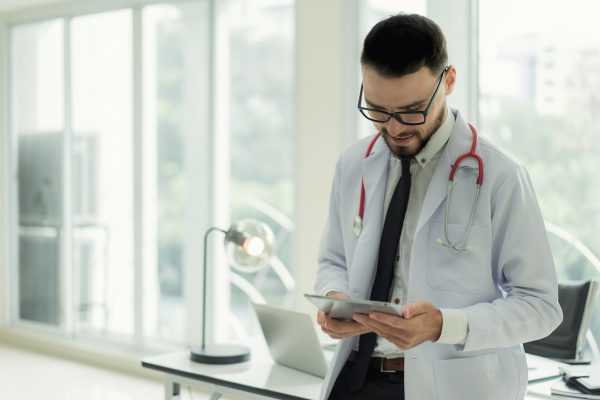 POWERFUL SPEECH RECOGNITION
Use the power of speech recognition technology to chart right within your EHR.
HANDS FREE
Accurately transcribes your speech to text in real time. You can add punctuation marks to present with clarity.
HIGH SECURITY
VocieboxMD is HIPAA compliant by employing secure encryption methods throughout the workflow.
SECURE DATA
VoiceboxMD stores the converted text in your system locally and no data is uploaded anywhere.
INTERNAL MEDICINE VOCABULARY
Covers almost all subspecialties of internal medicine vocabulary
SUPPORTED MICROPHONE
Use variety of microphones to capture speech accurately in room scale environment.
Made for all subspecialties of Internal Medicine
Allergy and Immunology
Cardiovascular Disease
Endocrinology
Gastroenterology
Hematology
Infectious Disease
Nephrology
Oncology
Pulmonary Disease
Rheumatology
Diabetes
Metabolism
Enhance the experience of charting by employing Speech to text software built for the purpose of medical charting.
Helping internists with charting
General internists are not limited to one type of medical problem or organ system. The responsibility demands wide range of duties to assist affected adults with treatment.
Identifying right procedures or drug in diagnosis requires information of the patient, that is gathered by periodic patient visits.